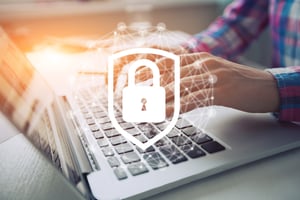 Because your business is important to us, we provide coverages tailored its unique needs. You may want to consider these additional coverages that include examples of how the coverages could apply.
Computer Repair Technology Professional Protection Endorsement provides coverage for your professional liability exposures. Defense expenses are included within the coverage limit. For instance, you've improperly installed a computer software upgrade for a customer that's damaged the computer system and resulted in a loss of income. This endorsement would provide coverage for the cost of the work to repair the damage caused by the faulty installation, as well as the customer's resulting loss of income.
Electronic Data Liability – Limited The limited coverage provides for liability arising from loss of data due to physical damage to a third party's property. For instance, your employee is making a delivery to a hospital and drops something on the computer that holds patient records, resulting in a loss of those patient records. This endorsement provides coverage for the lost records and any resulting bodily injury or lost income.
Electronic Data Liability – Broad The broad coverage provides for the loss of a third-party's data arising from an accident, negligent act, or error or omission caused by your company. Physical damage to tangible property need not occur for coverage to apply. For instance, a problem with your internet site causes damage to a user's data, or an e-mail virus originating from your business damages another entity's data.
Employment Practices Liability protects you from employment related lawsuits filed by employees.
Employee Benefits Liability provides protection if your business fails to properly provide or administrate your business' benefits to employees.