The later summer and early fall months can be busy for property managers. Many units have new residents moving in and other unit leases are renewing, which can mean more inspections and repair work. It's important for property managers to be prepared for this season so rental units can be turned over in an organized manner and any issues with the units can be handled quickly and safely.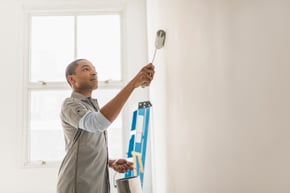 Property managers should communicate with residents well in advance of their lease ending so that a move-out inspection can be scheduled if they're leaving. It can be helpful to create a move-out inspection checklist. This way everyone knows what to expect. The inspection can help managers plan for any repairs or safety upgrades needed. If residents aren't moving out, it's still smart to schedule routine inspections to identify any issues that need to be addressed.
The next step is preparing any vacant unit for the new occupants. Here are a few things that property managers should ensure are done prior to a new tenant moving in:
Cleaning

–

While prior occupants should have cleaned their apartments, property managers must also have a process for deep cleaning carpets and other areas of the unit.
Repairs and upgrades

–

Clearly anything broken must be repaired, but it's also a good time for managers to upgrade any appliances or other parts of the unit that are outdated.
Safety and security

–

Ensure smoke and carbon monoxide detectors are working and have new batteries. Also be sure to check window screens and door locks. If the unit has a balcony, be sure to inspect this as well to ensure it's still safe.
Paperwork

–

Be ready for the new residents with any paperwork they need to fill out when they move in.
Property managers have lots of other maintenance responsibilities throughout their buildings. Common requirements can be found in this Safety Summary and a sample maintenance schedule can be downloaded here.