Summer and warm weather are upon us, and it's the time of year when patrons flock to their local pools to cool off. Organizations like YMCAs are typically opening outdoor pools, gearing up for summer camp kids, and hiring a lot of new staff. This makes it a good time of year to review aquatics policies and ensure that new staff and lifeguards are qualified and trained to do their jobs safely all summer long.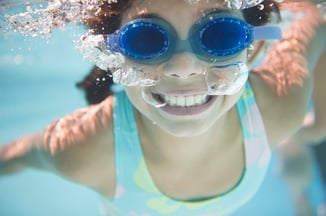 Hiring qualified lifeguards
Many organizations struggle to find enough staff members, and this summer hiring is especially challenging. However, it's still critical that any lifeguard hired is qualified and properly trained. If they aren't going to be certified on-site, it's important for hiring managers to ensure guards can properly demonstrate any skills necessary for their position. It's also important for guards to be trained on all facility-specific procedures so they're prepared for any emergency.
Keeping children safe in pools
During the summer, pools are full of summer camp kids and other children swimming with their families. This can make for a chaotic environment. Swim testing is a critical component of aquatics safety as it helps guards and camp counselors know which children can swim and which ones need a lifejacket or extra supervision. While it can feel daunting to test every child in a pool, it's one of the main ways to ensure their safety. It's also important for lifeguards to be able to do their jobs and not be distracted by other employees or children. It's the camp counselors' jobs to supervise and deal with any issues with the kids.
Read our aquatics best practice guide for more information on swim testing, weather emergencies, and other aquatics issues. Hopefully, these resources will help ensure a safe and fun summer aquatics season.