As a business owner, it's important to realize the cost of building materials and trends in the construction industry to properly assess whether your buildings are adequately insured. Since the beginning of the COVID-19 outbreak in the spring of 2020, the costs of construction building materials have skyrocketed. This phenomenon was triggered by sawmills cutting production and unloading inventory in preparation for a housing crash. However, the crash didn't happen. Instead, materials were bought for do-it-yourself projects, and recession-induced interest rates sparked a housing boom. This boom dried up the housing inventory, causing buyers to search for new construction.
The increased demand for new construction, along with home improvement projects, resulted in a spike in building costs. Even though the wholesale price of framing lumber dropped approximately 50 percent recently (per the National Association of Home Builders), the prices paid by contractors only declined a small fraction of that amount. This disconnect is due to the lumber supply chain, as it takes distributors and retailers time to sell their previously purchased, high-priced inventory The wholesale prices must fall over time to lower a supplier's average costs.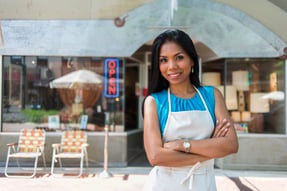 The good news is demand for lumber has been dropping, allowing sawmills and the rest of the supply chain to catch up. The bad news is the price of lumber is still up 84 percent from the beginning of 2020 (per Forbes article July 12, 2021). Additionally, wildfire season is approaching in areas like British Columbia and the U.S. Pacific Northwest, which are the epicenters of North American lumber production. If mills become short of supply or shut down for any length of time, the supply chain could become disrupted again, resulting in another wholesale price spike.
The prices of other items such as steel, drywall, plumbing fixtures, insulation, painting materials, and labor should also be considered. For example, the average estimated costs increased 9.6 percent for commercial materials, 5.6 percent for roofing labor, and 4 percent for carpentry labor (according to Core Logic).
These scenarios create insurance coverage concerns and have affected the appraised values of property. The current appraised value of a building may not accurately reflect the true value of the structure due to the rapid movement of construction costs. If evaluations aren't accurate, a discrepancy may exist between the appraised value of the property and the actual replacement cost. In addition, your business income coverage may be affected, as delays in getting materials and finding contractors could cause a business to take longer getting back to "normal." It's a good time to review your property values and business interruption coverages with your insurance agent to avoid potential co-insurance penalties on your property and ensure you have adequate business interruption coverage.