As a manufacturing, machine shop, or metalworking operation, there may come a day when the material used to make your product is faulty or the part(s) made by your company are incorrectly machined. Did you know your General Liability policy doesn't cover damage to your product or faulty workmanship?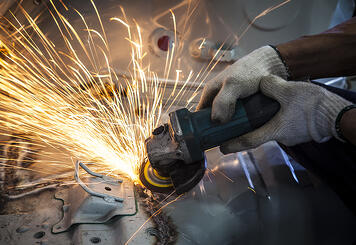 That's where Manufacturer's Errors and Omissions (E&O) coverage comes into play. The Manufacturer's E&O policy begins where the General Liability policy ends. Manufacturer's E&O coverage will pay to correct faulty materials or work. For example, your company is contracted to machine 10,000 parts to a customer's specification. During the process, your employee transposes two numbers and machines the parts to the wrong tolerance. Your general liability policy will not respond because there is no property damage. Your E&O coverage will respond to the error and resulting costs to redo the work.
Be sure to talk to your independent insurance agent about this coverage to make sure your business is protected.
Nick Listwan
Commercial Underwriter - Iowa
View Nick's Profile