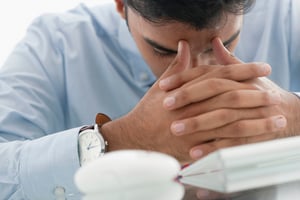 West Bend's TechAdvantage™ Equipment Breakdown Coverage includes all of the coverages, services, and benefits associated with traditional Equipment Breakdown products, along with a variety of new coverages designed to address today's modern equipment risks.
Here are just a few examples of these coverages and when they would benefit a dentist office:
Service Interruption: Cloud Computing. The scheduling and billing department for a dental practice was unable to conduct business for one week due to a service interruption with their accounting service provider. The cloud-based software and backup files were not accessible for three days while the service provider made repairs to their servers that were damaged when the facility suffered a breakdown to their A/C system and the servers overheated. This coverage would pay for the insured's loss of income resulting from the cloud-based service interruption event.
Off-premises: A dentist has a mobile X-ray trailer that she takes to nursing facilities to provide services to the elderly who can't travel. During a scheduled visit to a local nursing facility, it lost power. Once the power was restored, the X-Ray machine wouldn't function. The power supply unit had shorted out from a utility power spike. The machine had to be repaired and the dentist was not able to utilize her mobile unit for three days. This coverage would pay for the repair to the X-ray machine, as well as the lost income for the three days of downtime caused by the equipment breakdown event.
To learn more about the other coverage elements included under the TechAdvantage™ Equipment Breakdown Coverage or other business insurance for dentists, please talk to your independent insurance agent.
Do you have any tips you'd like to share? I'd love to hear them; please share them in the box below.