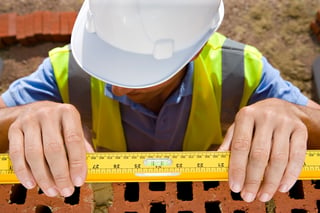 At West Bend, we're proud of our broad base of knowledge when it comes to understanding commercial risks. Over the years, we've developed extensive expertise in certain risks and the skills needed to underwrite them. Because of this, our underwriters know and understand what insurance coverages are necessary to protect contractors. Learn more about the type of trades we cover.
What are some insurance coverages to consider?
Voluntary Property Damage provides coverage for damage to property in the care, custody, or control of the insured. The property damage must be caused by an occurrence and result from operations that are a part of the insured's business and take place away from any premises the insured rents, owns or occupies. Limits up to $25,000 per occurrence / $25,000 aggregate are available. A minimum $250 deductible applies.
Let's look at how this coverage works:

The insured was hired to clean a customer's carpet. In the process of doing so, the insured damaged the carpet. Normally, the claim wouldn't be covered due to the Care, Custody, or Control exclusion. If Voluntary Property Damage is purchased, however, it would cover the loss after the deductible is applied.
Contracting Errors and Omissions (E&O) covers:
The costs to redo faulty work, including the cost of labor and materials.
Damage for the contractor's faulty workmanship, materials, or products. This may include design.
This example illustrates how E&O coverage works.
The insured just completed a $75,000 electrical wiring renovation. Six months later, an electrical fire causes considerable damage. The cause is determined to be improper installation of the wiring. While the damage to the building is covered under the General Liability policy, the cost of labor and materials needed to redo the work isn't. E&O coverage would respond not only to the costs associated with redoing the insured's work, but also to the costs of the corresponding materials. A deductible applies.