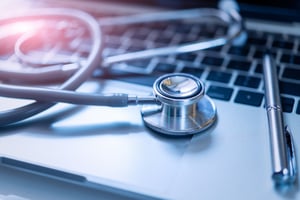 Our SMARTbusiness® program was designed to help tailor your insurance coverage to the unique needs of your business. Equipment Breakdown coverage is standard on each policy. It pays the cost to repair or replace damaged equipment. With enhancements to your policy like property Plus Pak, your business will have even more protection. Learn how these two insurance coverages would apply in a hypothetical claim scenario at your doctor office.
The cooler that holds your business's vaccines breaks down and many of the vaccines, such as flu shots, spoil as a result. After investigation, it's determined the cooler thermostat failed internally causing the cooler to freeze. Everything inside the cooler needs to be disposed.
The cost to replace the spoiled vaccines is around $26,000; this falls under your perishable goods coverage. The thermostat repair is $300, which falls under your property damage coverage. After paying your $500 deductible, insurance would pay $25,800.