Spring is here and that means the construction season is in full swing. After pandemic-related delays, this season is shaping up to be very busy for new construction projects. While there are many exposures on construction sites, such as potential employee injuries and theft of materials or equipment, the most common hazard is fire. Construction site fires are also very costly. According to the National Fire Protection Association (NFPA), between 2013 and 2017 construction site fires caused an estimated $304 million in property damage.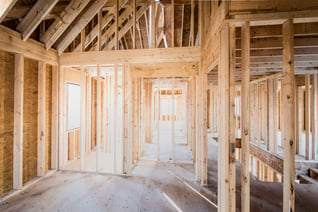 How do the fires start?
There are many ways these fires can start. Construction sites are often full of materials and activities that pose a high fire risk, including:
Flammable and combustible materials

Smoking

Temporary heaters

Hot work

Damaged electrical cords
Preventing construction site fires
Fortunately, these things can help minimize the risk:
Fire extinguishers – Ensure there are fire extinguishers in easily accessible locations throughout the site.

Jobsite walkthroughs – Have supervisors conduct regular jobsite walkthroughs to look for fire hazards and ensure employees are doing what they need to do to prevent fires.

Training – Include fire prevention training in employee onboarding information. Also be sure employees know what to do in case of a fire so they can evacuate safely.
Taking as many steps as possible to prevent jobsite fires can go a long way towards protecting property and keeping employees safe. Read our safety summary for even more information on how these fires start and ways to prevent them.