Organizations regulated by the Department of Transportation (DOT) are required to maintain driver qualification (DQ) files for all their drivers. Having qualified drivers on the road is extremely important, especially because large trucks can be challenging to drive. The DOT will impose fines on any company that's found to not be maintaining DQ files properly, so this is another reason to develop a good system for organizing these files. There are different software options available for managing DQ files, which may be useful, especially for larger motor carriers.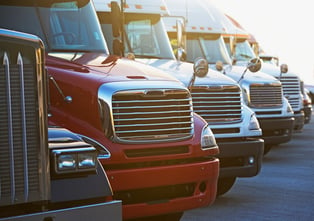 What's required in a DQ file?
Driver's application for employment

Inquiry to previous employers — driving record for last three years

Annual inquiry and review of driving record

Annual driver's certification of violations and annual performance review

Driver's road test and certificate or the equivalent to the road test

Medical examiner's certificate

If granted, a waiver of physical disqualification for a person with a loss or impairment of limbs
These files should be kept for the entire time a driver is employed by your organization and for at least three years after. Read through our Safety Summary for more in-depth information about DQ files and make sure your organization has a well-organized system in place today.