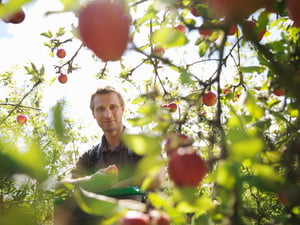 Fall is right around the corner. The holiday season isn't far behind. Many organizations depend on seasonal workers to succeed during this time of year. But, finding the right candidate can be tricky, especially if it's for a seasonal position. Here are a few tips to make the process a bit easier.
Ask for referrals from employees. Your employees know your culture and the type of person who would be successful at your organization. Consider offering a referral bonus to those employees who refer a friend or former colleague who ends up working the entire season. If those referrals are ideal workers, be sure to gauge their interest in returning the next season. Create a file and calendar reminder to contact those employees the following year.


Recruit early and be clear about expectations. Don't set yourself up to fail by not allowing enough time to hire the right people for the job. Also, employers need to recognize that people who seek seasonal jobs may be ones who don't have long tenure or those who might be looking for a way to earn extra money at the holidays. If you have the right candidate expectations, you won't be disappointed.


Tap into the power of social media. Are you using social to promote your culture, perks, benefits, and philanthropy? Job seekers may use social to learn more about you. Be sure to post job openings on social and consider using paid ads to target the type of applicant you desire.


Host a job fair. If you have many positions to fill, hosting a job fair may be the best way to reach your perfect applicants. It allows them the opportunity to visit your organization, talk to recruiters, and get answers to questions right away. Have applications handy for filling out on the spot, and if possible, conduct interviews to save you and the applicants precious time.
Do you have any tips you'd like to share? I'd love to hear them. Please share them in the box below.