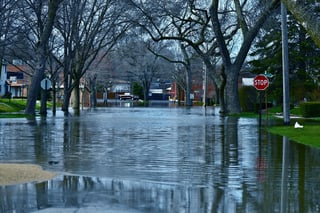 Iowa was affected by severe flooding last week and is continuing to clean up. Can you imagine how a flood or other catastrophe would affect your life? Your home or business could be under water. All of your focus would be on the cleanup and getting life back to normal. What if your insurance premium was due during this time? Can mail, email, or other communications even get to you? You definitely need coverage and don't want it to lapse or, worse yet, have it cancelled.

When catastrophes occur, such as the Iowa flood, the state's Department of Insurance and commissioner have the ability to issue a bulletin requesting that licensed insurers allow coverage to remain in effect for policyholders impacted by the catastrophe or to give policyholders more time to pay premiums. Each state has an insurance commissioner and an insurance division. Even though the duties of the commissioner vary from state to state, their role is a consumer protection advocate and insurance regulator.

As consumer advocates, the insurance industry is very proactive and issues these bulletins in a timely manner. When West Bend receives such a bulletin, our enterprise-wide team gathers to review the bulletin for the appropriate course of action and then implements the requirements.

For more information on your state's commissioner, visit the National Association of Insurance Commissioners. It's good to know that if you face a catastrophe, you may have one less thing to worry about.