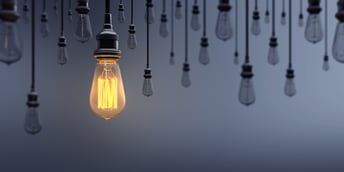 With 260 million monthly active users and two new members joining every second, LinkedIn is a powerhouse filled with business professionals. If you're looking to build your network, prospect new clients, demonstrate your expertise, and gain some referrals, then LinkedIn is the perfect platform for you. If someone is searching for a lawyer, your profile is the first thing they'll see. Making the right impression is key as most people will form an opinion about you after less than a second. Ensure your profile has these key elements:
Photograph
Use a professional, but natural looking, headshot. Face the camera head on when taking a photo and be sure to smile. Make sure you're the only one in the photo and don't try to crop out others.
Name
Sounds simple, right? If your name is Robert Smith, but you go by Bob, then list Bob Smith. It's important that when people search for your by name, it's easy to find you.
Title
Simply listing lawyer or attorney doesn't help the right clientele find you. Be more descriptive and include your specialty or what types of businesses you help. Some examples are: Personal Injury & Wrongful Death Lawyer, Food Industry Lawyer, or General Counsel to Small Businesses. These titles will help the right people find you. You can also include a personal hobby in your title to show your personality and it may be a way to connect with someone who has the same interests. An example would be: Trial Lawyer and Problem Solver / Private Pilot.
Bio
Write your bio in the first person. Describe whom you help (your target audience), how you can solve their problems, and why your law firm is the best choice. After you talk about how you can assist, include testimonials from clients in their own voice. If you have an upcoming event at your firm or a webinar, include a call to action to sign up right in your bio. Be sure to include keywords that people who need your services would use.
Cover Photo
You can use your cover photo to further describe what you do. If you're a medical malpractice attorney, use a photo that depicts physicians or includes a caduceus.
Experience, Education, and Volunteer Experience
Include all your relevant law work experience and provide a summary of each position including, the name of company, your title, and dates of employment. Include your education and volunteer experience as well.
Endorsements and Recommendations
Both are important to show how you've helped others with legal matters, and they provide credibility for someone looking for your services. You can ask for a recommendation from a co-worker or principal by clicking on "Ask for a recommendation" on your profile page. Another way to get recommendations is to give them. Write up a recommendation for some colleagues and usually they'll reciprocate.
Accomplishments
This is where you can include any publications you've written, courses you've taken, languages you speak, and awards you've won.
Having these key elements in your LinkedIn profile will help connect you with those you want to help most.
Source:
https://www.omnicoreagency.com/linkedin-statistics/