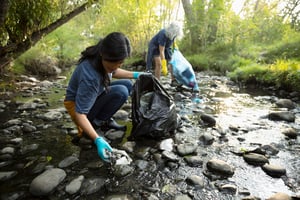 If your business is in a small-town, close-knit, community, you probably know how important it is for your business to get involved. Not only does community involvement help increase brand recognition, it also feels good to give back and show support for your town.
Here are four tips to get your business involved in the community.
Is there a food pantry in your community? Host a food drive and encourage employees and customers to bring items to your office. As a business, consider matching what employees and community members donate to double the items the pantry receives. Many food pantries are in constant need of particular items; find out what they are.
Support local teams. Is there a summer t-ball team in community? Does the team need a sponsor? Teams often have varying levels of sponsorships that allow your business to donate the amount you're comfortable with.
Spend an afternoon volunteering. Do the parks in your community need cleaning up? Consider rallying your employees and closing early one afternoon to participate in a park cleanup day.
Support other businesses in your community. Take your employees out for lunch at a local cafe or purchase employee treats from your local candy store.