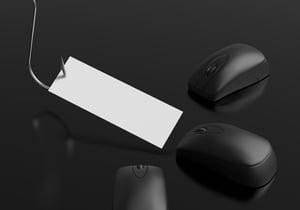 In the context of information security, social engineering is the use of deception to manipulate individuals into divulging confidential or personal information that may be used for fraudulent purposes. These acts of deception may include phishing emails that try to trick someone into clicking on a malicious link or calls to employees by criminals claiming to be from tech support, requesting a certain action or information. According to the Identity Theft Resource Center, from January 1, 2005 to April 18, 2018 there were more than 8,800 data breaches in the U.S., exposing more than one billion records. Personally identifiable information (PIF) put at risk in these breaches includes, social security numbers, medical information, financial account information, email addresses, passwords, and more.
What can you do to protect your business?
Training. People inherently want to trust others so it's crucial to hold regular security awareness training and test how well employees follow your company's security guidelines. Our Information Security department requires our employees take online training and deploys phishing tests to measure the overall security awareness of our associates and consultants.


Insurance. West Bend now offers an endorsement on our Commercial Lines policies to help protect businesses:



Fraudulent impersonation: This new insuring agreement covers "social engineering" situations. It covers loss resulting from an employee being deceived into transferring money, securities, or other property by someone impersonating an employee of the insured or a contracted customer or contracted vendor of the insured.


The new form includes several verification options:

Option A = Verification is required for all transfer instructions.
Option B = Verification is required for all transfer instructions in exess of $5000.



Coverage options include:

Employees, Customers and Vendors;
Employees only; and
Customer and Vendors only.
Contact your independent insurance agent to see if Fraudulent Impersonation coverage is right for your business.
Do you have any tips you'd like to share? I'd love to hear them; please share them in the box below.
Sources: https://www.idtheftcenter.org/Data-Breaches/data-breaches
https://www.infosecurity-magazine.com/news/17-of-workers-fall-for-social/