Inflation has certainly become a buzzword as of late, and specifically within the insurance industry. If you've purchased anything during the last year (in other words, if you're human), you've without a doubt felt inflation's effects to some extent. It's also no secret that some industries have felt the effects of inflation more than others. Unfortunately, from an insurance perspective, the construction industry has been one of the hardest hit over the last couple of years.
According to publicly available industry data provided by the U.S. Bureau of Labor Statistics, the cost of construction materials in general in the United States has increased 48.9% since the beginning of 2020. Let's break this down further by some common commodity types: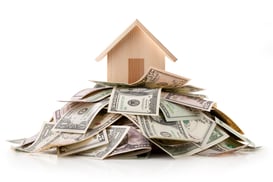 Copper pipe and tube – 88.3% increase

Plywood – 74.2% increase

Fuel oil/gasoline – 72.2% increase

Steel pipe/stainless steel – 60.1% increase

Lumber – 54.6% increase

Structural steel – 52.1% increase

Asphalt shingles – 33.5% increase

Cement/concrete – 22.9% increase
It's a difficult time to be house hunting or considering a home renovation. Home values have increased significantly, primarily due to the increased cost of construction materials. This trend has carried across to commercial properties as well, making insurance-to-value an extremely relevant insurance topic. It's as important as ever to ensure that properties are carrying an appropriate amount of coverage considering the current trend of inflated building costs.
Typically, the amount of coverage needed on a building goes up incrementally each policy year. However, with all the rising costs it's a good idea for organizations to check with their insurance agents to ensure their buildings are still adequately covered or if a larger increase is needed. This will adequately protect the organization's property in the event of a loss.
This article is intended for general educational and illustrative purposes only and should not be construed to communicate legal or professional advice. Further, this article is not an offer to sell insurance. Please consult with your licensed insurance agent for specific coverage details and your insurance eligibility. All policies are subject to the terms, conditions, limitations, definitions, and exclusions contained therein.