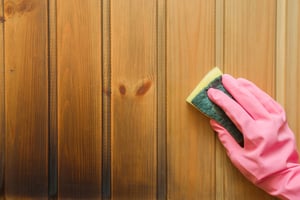 The owner of a dental clinic opened the office one morning and noticed a metallic odor. As he walked through the office, he saw soot and smoke marks on the carpet and walls. After exploring the entire building, he found the extension cord that the dehumidifier was plugged into was melted and clearly overheated.
After the building was assessed, no structural damage was found. A restoration service was sent out to clean up and restore the office during off hours. Ceiling tiles were replaced as they were too brittle to clean. In this situation the dehumidifier was likely damaged by smoke. The cost to have it inspected and cleaned would have been close to the replacement cost, so the owner purchased a new dehumidifier. The total cost for the restoration service cleanup, materials, and new dehumidifier was $21,418.67.
The dental insurance business owner policy purchased by this insured covered the damages and the $21,418.67 claim was paid.
Loss Prevention Tip:
Never use power strips, surge protectors, or extension cords for high-power capacity items such as dehumidifiers, space heaters, or other high capacity appliances. Plug them directly into a wall outlet. To learn more about the proper use of power strips, check out our blog.
There have been extensive recalls on dehumidifiers since 2013. The list of recalled models has been updated a few times since originally issued. Please be sure to check any and all dehumidifiers you may have against the current recall list found here: recall list.
To learn more about insurance for your dental office, contact your independent insurance agent.