There are many stories in the news about abuse at childcare facilities. Unfortunately, a story from Texas stands out as especially disturbing. A longtime, respected in-home provider was arrested for abusing children in her care. This provider had been in operation since 1995 and had even won an award from the Texas Association for the Education of the Young Child. She was their classroom teacher of the year in 2014. Her website features photos of happy children playing outside. She had many five-star reviews on Yelp and other sites, and her most recent state inspections only turned up minor infractions.
The reality in that home, however, was much different. A suspicious parent placed a camera on his child's car seat and watched as his child was handled roughly and given an unknown substance from a syringe. When police arrived, the provider claimed to only be caring for five children but police found four more strapped in their car seats in her dark master bedroom. The provider admitted to keeping children in their car seats for up to seven hours a day and to giving them Tylenol and other drugs to keep them quiet and "make her job easier." She even tied strings around their necks to further restrict their movements.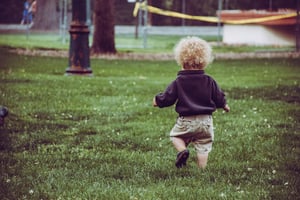 Parents who sent their children to the daycare describe a complicated system for picking up their children. They were required to text the provider that they were on their way and were never allowed to enter the home. The provider would have the child ready to go at the door. In addition, parents were not allowed to visit after their initial interview/tour unless they set up a time on the weekend. Sadly, some parents even describe developmental delays and issues their children had, most likely due to spending most of their days in a dark room confined to their car seats.
What's sad about this story is not just the severe harm this provider inflicted on these children, but also that parents trying to do the right thing and research their child's daycare wouldn't have found anything concerning. The provider was licensed, had won awards, and had been in business a long time. Parents didn't recognize the red flags until this story broke or until after their children left the provider's care and their issues surfaced.
So what more can parents do? Primarily, parents should recognize that they should ALWAYS be allowed access to their child at any time during the day. Providers should NEVER tell parents they aren't allowed to visit, they can only pick up their child at a certain time, or they require notice for pick-ups. It's so important for parents to be able to drop by at any time to see what's going on, especially at an in-home facility where the provider is often alone. Fortunately, this situation is extreme and most childcare providers would never do anything like this.
This is a huge issue and no matter what kind of excuse the provider has for implementing such a rule, it's never acceptable. Parents should have access to their children at any time throughout the day. Period. At the same time, parents need to listen to their instincts. No matter how charming or sweet the provider seems, if something seems off, it probably is.