In the last couple of decades, workplace conduct standards have changed for the better. Employees have the protection of federal and state laws that prohibit harassment and discrimination in the workplace. Stories of expensive lawsuits filed by employees or groups of employees against companies to hold managers and other executives accountable are often reported in the news. This new environment means it's even more important for businesses to have Employment Practices Liability Insurance (EPLI). EPLI may provide coverage for claims from the employer/employee relationship. This can protect employers and their organizations from financial ruin as the result of a discrimination lawsuit.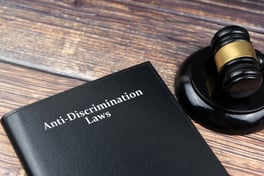 EPLI claims examples
It can be tempting for employers to think they'll never have to face a discrimination or harassment issue. However, no organization, no matter what size, is immune from these types of problems. It only takes one manager or employee to create a situation where an expensive claim or lawsuit is filed. Check out these real claims examples:
Employees at a long-term care facility complained of racial discrimination after they weren't assigned to care for residents who had expressed preferences for caregivers of a different race. The facility admitted that they had followed residents' wishes regarding the race of their caregivers. Loss payments on this claim exceeded $100,000.

A long-term employee at an organization complained of age discrimination when many of her work responsibilities were transferred to younger employees after she turned 55. In response to her complaints, the employee was fired. The organization didn't have good documentation regarding her termination. Eventually the lawsuit settled for $39,000, after $30,000 had already been spent in legal expenses.

In a lawsuit, a plaintiff claimed that adverse employment actions and termination were due to discrimination related to their mental disability. After a jury trial, the plaintiff was awarded more than $1,000,000, and legal expenses exceeded $500,000.
Clearly these types of claims and lawsuits can be extremely expensive for any organization and in some cases could be enough to put the company out of business. It's critical for all employers to ensure they're protecting themselves from these claims by purchasing EPLI coverage and ensuring their organization has good human resources practices in place to prevent these issues in the first place.
This article is intended for general educational and illustrative purposes only and should not be construed to communicate legal or professional advice. Further, this article is not an offer to sell insurance. Please consult with your licensed insurance agent for specific coverage details and your insurance eligibility. All policies are subject to the terms, conditions, limitations, definitions, and exclusions contained therein.