The Consumer Product Safety Commission (CPSC) has issued a recall for adult bedrails after reports of three deaths. Bedrails are often used in assisted living facilities and nursing homes to prevent falls and to keep residents safe. However, the recalled bedrails have an increased risk of entrapment and asphyxiation. If your facility utilizes bedrails, be sure they're not part of this recall.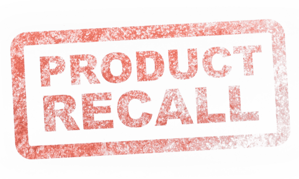 The recalled bedrails are Carex Brand Adult Portable Bedrails that were sold from November 2012 through December 2021. The notice from the CPSC has photos of the two types of bedrails that have been recalled. The manufacturer has received reports of three deaths from entrapment and subsequent asphyxiation. In each incident, the bed rail wasn't securely attached to the user's bed. Two of these deaths occurred in assisted living facilities.
The recalled bedrails were sold online on the Carex website as well as Amazon.com, Walmart.com, and medical supply stores nationwide. If your organization has any of the recalled bedrails, they should be removed immediately and either repaired with a free kit from the company or replaced.
It's a good idea for all organizations to stay on top of product recalls. The CPSC has a recall notification sign up page where people can select which types of products they would like to receive alerts about. This is an easy way to ensure that products used in your facility are safe and not recalled.