The summer months are upon us, and along with blue skies and sunshine, summer also brings severe weather. Tornados, severe thunderstorms, and high windstorms can cause serious property damage and endanger employees and customers alike. Just last year, a derecho, which is a line of intense, widespread, and fast-moving windstorms and thunderstorms, ripped through a large section of Iowa. The National Oceanic and Atmospheric Administration (NOAA) estimated the damage at $7.5 billion, which is more than many hurricanes. While this type of storm is rare, smaller storms are much more common and can cause just as many issues for your business if you aren't prepared.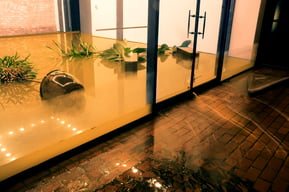 Planning for Disasters
Fortunately, having a plan for what to do during and after a natural disaster will help your business survive and recover quickly.
Review your insurance coverage. Meet with your insurance agent and ensure your business has enough coverage for all types of storms likely to hit your area and be sure there are no gaps in your coverage that could leave your business exposed.
Develop an emergency action plan and practice it with employees

. Document

each step employees should take during a severe weather event. Discuss where to meet if the building must be evacuated and where to shelter in place. Once you've established a plan, practice it regularly.
Back up and store essential data offsite. Be sure all data your business needs to operate is backed up and stored somewhere other than the building itself. If the damage is severe enough that data can't be recovered onsite, you'll be able to use this backup to get up and running again much more quickly.
Decide on a communication plan. After the storm is over, it's important to have a plan for how you'll communicate with customers about any temporary changes to your operations. It's also helpful to designate one media contact so statements are consistent.
Plan for a temporary location if needed. It can be helpful to have an idea of where your business could operate if your building isn't useable for an extended period.
In addition to these tips, check out Ready.gov for planning toolkits for different disasters.