Imagine this scenario, you're in the middle of your workday, managing the operations at a small organization. One of your employees comes to you with a really great idea for a new delivery service that your company could start to offer to your customers. After many meetings and working through the logistics, your company launches this new service, complete with a new office location and a few new company vehicles. Everyone is very excited! But wait, did anyone make sure this new venture is going to be adequately covered by insurance?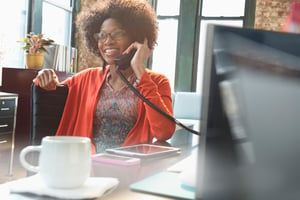 Often, new opportunities or ideas come up and are implemented at organizations without anyone considering the insurance implications. This is when it's so important to have a trusted agent who can advise your organization on what changes or additional coverages are needed for your new venture. Sometimes these changes can take some time to go from the agent to the underwriter at your carrier so the sooner you talk to your agent in the process, the better! Check out the list below for situations when your organization should contact your agent or click here for West Bend's agent locator.
Updating location, including adding or removing a location.

Modifying operations or services: for example, adding a delivery component to the business.

Adding or removing company vehicles.

Changing legal classifications: for example, going from an LLC to a corporation.

Signing a new lease or contract. Make sure to do this before the agreement is signed.

Obtaining certificates of insurance

Reporting a claim or accident. Don't forget to contact your insurance carrier too.

Utilizing your agent's expertise. He or she may be able to help create a safety program for your organization or connect you with other useful resources.