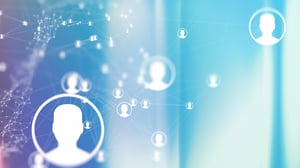 Social media is a fantastic and cost-effective way to reach potential and existing clients. When you share valuable content that showcases your expertise, features your amazing employees, and demonstrates your commitment to your community, you'll build trust and, over time, a larger customer base. Here are some suggested posts to use on your social media accounts.
Show what causes you support. Does your staff volunteer in the community or do you hold a food drive during Thanksgiving time? Link to those charitable organizations, share why they're important to you, and post a photo or video of your staff helping.


When you attend a conference for CPAs or an educational seminar, share where you are, why you're there, what you're learning, and how it'll benefit your clients.


Share a client testimonial. When you receive a thank you note or email, ask if you can share it on social media. Create a graphic with the quote or ask your client if you can post it along with their photo.


Help your audience get to know your staff. Highlight all the CPAs and additional staff, both existing and new, with a photo or video, explaining how they contribute to the business. Make sure to include some personal fun facts.


What are your most frequently asked tax questions? Create a top 10 list of questions and post them along with the answers. If you're not camera shy, create a video to address these. Video usually gets more engagement, especially on Facebook. Keep video length between 15 seconds and 3 minutes to maximize engagement.


Keep your audience up to date on tax law changes. Host a Facebook Live lunch and learn to engage with your viewers and answer questions in real-time.


What do you celebrate in the office? Holidays, birthdays, anniversaries – show them all off with videos or photos.


Share or create a referral program and promote it on social. Pick a winner each month to receive a gift card to a local restaurant or shop. Try to purchase gift cards from your clients and tag them on social too.


Wellness Wednesday, Throwback Thursday, Friday Feelings – use these popular posts to show off your fitness activities, share the history of your business, and distribute motivational quotes.


Do you allow pets in your accounting office? If yes, show off your furry coworkers. Everyone loves to see adorable pets. Ask people to post photos of their pets at work with them.



Do you have any tips you'd like to share? I'd love to hear them; please share them in the box below.