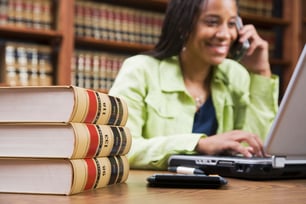 Your business works tirelessly to provide nothing but the best for your customers and employees. You want to protect everything you've worked so hard for, but business insurance can be complicated. These examples should help simplify how insurance would provide coverage for building, contents, business income, and workers' compensation:
You return from vacation to discover 6" of water in the basement due to sump pump overflow. Water Back-Up and Sump Overflow provides coverage for direct physical loss or damage, not caused by the insured's negligence to covered property caused by, or resulting from 1) water or waterborne material which backs up through sewers or drains; or 2) water or waterborne material which overflows or is discharged from a sump, a sump pump, or related equipment, even if such overflow results from the mechanical breakdown of the sump pump or its related equipment.

You discover that funds were taken from the company's bank account over a period of time. This wasn't identified timely, as your employee wasn't reconciling the bank statements. It's extremely important to have procedures in place to help identify unusual transactions that might be caused by fraud or accounting errors. Money and Securities provides coverage for money while at a bank or savings institution. Additional coverage also available through the Plus Pak Endorsement.


Your employee suffers a right shoulder injury due to repetitive use of a mouse and computer typing

. Position, movement, force, and environment are all factors that can lead to work-related musculoskeletal disorders (WMSDs). An ergonomics program will assist in reducing these types of exposures. Click

here

to learn more about ergonomics.
To learn more about lawyer insurance, contact your independent insurance agent or find one that we work with here.