Employee safety is a top priority. Improper disposal of materials, narrow aisles, and poor lighting are all things that can play a factor in workplace injuries. Workplace injuries, such as this real claim example, can be prevented with proper safety measures.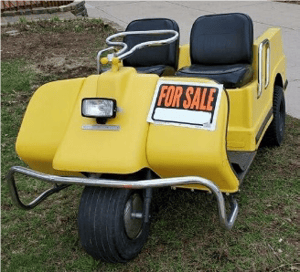 An employee was driving a three-wheeled cart. As the cart was turning a corner, the left rear tire hit a piece of broken pallet that was on the side of the aisleway, causing the cart to roll over and throw the driver onto the floor. The driver landed on his right arm and, sustained complex ligament tears to his right shoulder that required extensive shoulder surgery and rehabilitation totaling more than $85,000.
Possible Preventive Measures:
There were several separate and preventable risk factors that contributed to this injury that could've been controlled by the following measures:
Implement and sustain periodic housekeeping audits to maintain best practices. Regular and efficient housekeeping is critical for injury prevention. In this case, the piece of broken pallet should've been picked up and properly disposed of.
Measure ambient light levels and compare them to the American National Standard A11.1-1965, R1970, Practice for Industrial Lighting. This will determine if you need additional light. Good lighting is needed for employees to see hazards. Areas such as warehouses often have less ambient light.
Ensure adequate aisle spacing for the intended pedestrian and vehicular traffic. The aisleway and intersection width may have contributed to this accident.
Regulate speed for motorized carts, forklifts, and other powered vehicles. With any vehicle related incident, speed may have been a contributing factor. This incident occurred at a corner, and it's possible the driver didn't have time to react to the piece of pallet in the aisle because of speed.
Ensure employees are trained on the proper operation of all motorized vehicles. While this injury didn't involve a forklift, consensus standards require that the operators be trained before operating the equipment.
For more information and if you have any questions, be sure to contact your Loss Control representative for assistance with motorized vehicle safety.