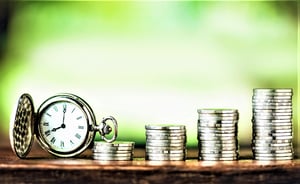 When I talk to my friends and colleagues, one thing they always wish they had more of, is time. I'm no different. I work full-time and have two busy children, a house, and three dogs. If I can save any time each day, it would be helpful! A great way to do this is through technology. There's literally an app for everything, which is great, but it can be overwhelming searching for the right one. Check out these apps to increase your productivity in your accounting firm:
Calendly
How many times have you tried to set up a meeting with a client and it takes multiple emails back and forth to decide on a date and time? It can be frustrating and very time consuming. Calendly helps you schedule meetings by connecting to your calendar and viewing open times. Then you send a link to a client or put the link on your website, the client picks a time, and the event is added to your calendar.
ToDoIst
If you're like me, you live by lists. Sometimes they're on Post-It notes I stick on my phone. Sometimes I write them on our family whiteboard calendar. ToDoIst is an app that lets you keep track of everything in one place. You can remember deadlines and review the day or week ahead. As you accomplish tasks you can check them off. Never lose a note again.

Front
Ever collaborate on projects with your co-workers and find communication to be difficult? Who's working on what? Did Sue ever send that proposal out to Bob? Worry no more with Front – a shared inbox for teams to organize all their conversations in one place, route them to the right people, and get more done as a team.
Handwrytten
In this day and age of email and digital communications, it's refreshing to give and receive handwritten cards. If your time is limited or you have horrible handwriting, this could be your new best friend. Choose a card and handwriting style and then type in your message, the recipient's name, and the recipient's address. Upload a spreadsheet for easy bulk imports if you have a lot to send. You can use templates and other great features to speed things along and use over and over!