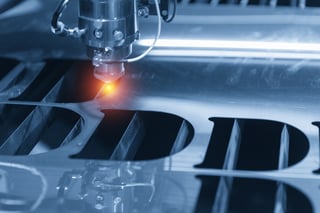 West Bend considers light manufacturing operations to include manufacturers of small stamped, rolled, turned, pressed, cut, machined, or soldered/welded products or component parts that are made from material other than wood. Operations generally produce items that are simple in nature and physically small.
Let's take a look at some coverages you may want to consider.
Errors and Omissions provides coverage for:
The cost to redo faulty work, including the cost of labor and materials.
Damages for faulty workmanship, materials, or products which may include design.
Equipment Breakdown Coverage provides coverage when equipment breaks down suddenly and accidentally. It pays for the cost to repair or replace the damaged equipment, as well as the costs incurred to restore the business operations.
Another helpful coverage is Business Income – Actual Loss Sustained. If a covered loss closes a business indefinitely, your customer doesn't have to calculate the lost revenue. During the recovery period, West Bend will pay the lost revenue -- based on projections and the last year's revenue -- up to 12 months minus any applicable deductible.
Here are a few examples that show how these coverages work:
The insured's company is contracted to machine 15,000 metal parts to a customer's specification. During the process, the employee transposes two numbers and machines the parts to the wrong tolerance. The general liability policy would not respond because there's no property damage. The E&O coverage would respond to the error and resulting costs to redo the work.
In another example, a power surge causes damage to one of the machines in the metal machine shop your insured owns. The equipment breakdown coverage would respond to this loss. Property coverage would exclude coverage for a power surge.
Contact your independent insurance agent to discuss or add these coverages to your business policy.