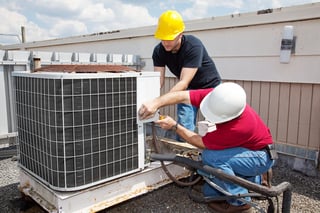 As a small business owner, buying insurance to protect your company from accidental loss is an important decision. You're often faced with decisions about what coverages are appropriate for your business, how much it will cost, and what assets you can feasibly self-insure.
One coverage that is often overlooked is Equipment Breakdown Coverage. This very important coverage is well worth the investment, regardless of your company's size or industry (manufacturing, contracting, habitational, office, etc.).
Equipment is often exposed to different hazards than other property, such as power surges, electrical short circuits, and mechanical forces. Unallocated losses from a breakdown can be very expensive and can significantly affect the bottom line for business owners.
Equipment Breakdown Coverage is insurance that pays the cost to repair or replace equipment or machinery that breaks down suddenly and accidentally. Furthermore, Equipment Breakdown insurance provides protection from the costs associated with insured losses to a business' equipment, such as:
Direct property loss – the cost to repair or replace damaged equipment
Extra expense loss when a breakdown causes business interruption
Other expenses incurred to limit the loss or expedite the business restoration
The loss value of spoiled products or materials
Equipment Breakdown Coverage can apply to many types of equipment, such as, but not limited to:
Electrical Distribution Systems
Air Conditioning & Refrigeration (including refrigerants)
Ventilation Systems
Water Heaters
Boilers & Pressure Vessels
Phone Systems
Medical Diagnostic & Treatment Equipment
Security & Fire Protection Systems
Production Machinery
Computer Controlled Machines
Fans, Motors & Plumps
Elevators & Escalators
Cash Registers
Washers & Dryers
Ovens & Stoves
Furnaces
Sound Systems
Printers & Photocopiers
Hoists
Here are some examples of losses that Equipment Breakdown Coverage could help protect.
Apartment Building
An air conditioning motor burned out in a 3-story apartment building. Very warm temperatures required the rental of portable AC units while the repairs were being made.

Property Damage = $35,000
Extra Expense = $5,000
Total Loss = $40,000
Commercial Printer
A bolt came loose and fell into a high-speed press, damaging the cylinder and gears.
Office Building
Electrical power supply voltage fluctuation caused two telephone system terminal boards to burn out.

Total Loss = $50,000

This blog was written by Amy Uhlig, Commercial Lines Underwriter.