There are many different occupations where employees work alone. The American Society of Safety Professionals, or ASSP, recommends defining a lone worker as someone who works alone at a jobsite where assistance wouldn't be readily available or someone who's working somewhere where they can't be seen or heard by anyone. This definition includes occupations like truck drivers, employees who provide services in clients' homes, and overnight housekeeping employees. Workers like this face some unique safety risks. If your organization has lone workers, it's important to create a plan to keep them as safe as possible.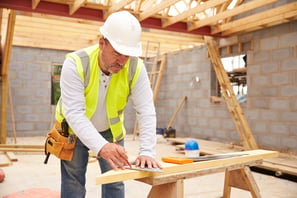 Lone worker safety tips
While having employees who work alone is often inevitable, there are some steps employers can take to protect these workers.
Monitor and check in regularly with lone workers. Establish a system to check in with lone workers regularly to ensure their safety. This system will vary based on occupation and organization but regular check-ins can go a long way towards keeping these employees safe.
Prohibit certain tasks from being performed alone. There are certain risky tasks, like maintenance work on a roof, that employees should always perform with another employee. Identify these tasks and train workers to never perform these tasks alone.
Review any incidents and update procedures. If there are any incidents or injuries to lone workers, develop a process for reviewing these incidents to ensure that procedures are updated to hopefully prevent future injuries.
This article from the ASSP has additional useful information about how to protect employees working alone, along with links to different laws and regulations that apply to employers of lone workers. By developing a plan and being aware of the hazards of working alone, employers can keep their lone workers as safe as possible.