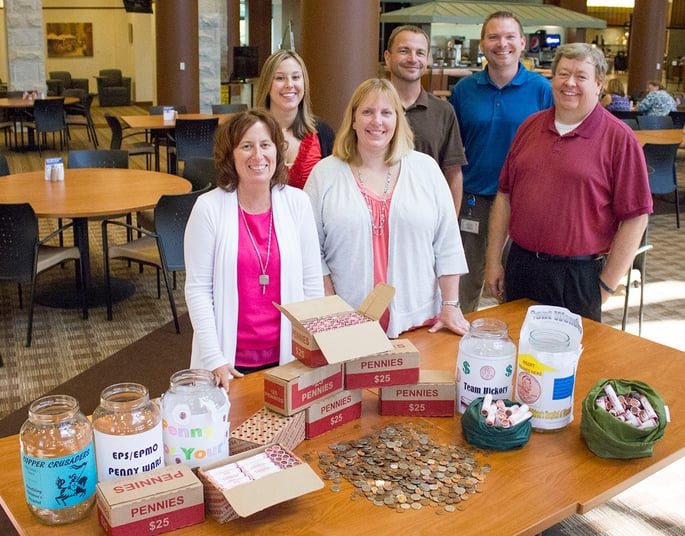 The IT, Enterprise Product Support, and Enterprise Portfolio Management Office Departments recently completed a Penny Wars competition to raise money for Children's Hospital of
Wisconsin. During the four-week competition, associates in these departments raised $2,000 that will be donated in honor of Ryan Dove's daughters, Lily and Bailey, for their courage and
determination as they battle leukemia.
The departments were divided into five teams, based on location, in a battle for bragging rights and a pizza party. Team Penny for your Thoughts won the competition by earning the most
points (28,062) with their strategy of "laying low" (much like the competitors on Survivor). Team Hickory raised the most money ($672.89) by being the most aggressive at filling their penny jar.