The Work Comp Fast Track Team Brought Joy to Children at Children's Hospital.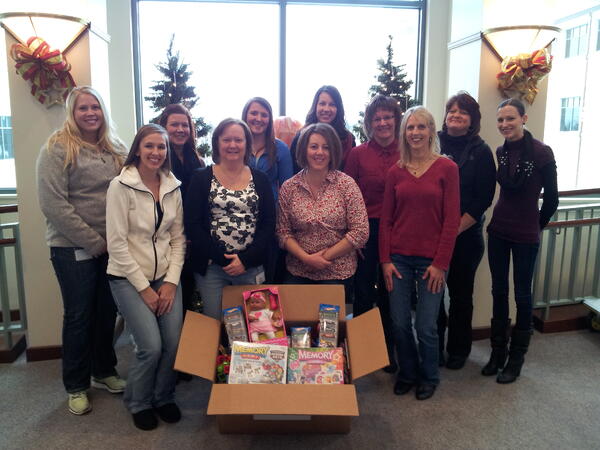 For the second year in a row, the Work Comp Fast Track team donated toys to Children's Hospital for the holiday. All 11 associates on the Fast Track team purchased items, such as crafts, coloring books, building blocks, matchbox cars, and dolls. The donations were used to help children cope with the anxiety of being at the hospital, and to make their stay more comfortable.
Children's Hospital is near and dear to the Fast Track team. In 2012, Brayden Loehr, son of Anne Loehr, Fast Track manager, was diagnosed with cancer at the tender age of four. Brayden still visits Children's Hospital every three months for an oncology work up. Each time, he receives a new stuffed animal friend that helps him get through his visit. Brayden is very strong and inspirational.
The Fast Track Unit is passionate about bringing smiles to children just like Brayden during the holiday season!
###