Hank hits a home run at West Bend
Hundreds of West Bend associates lined up Monday afternoon to meet and have their pictures taken with Hank the dog, the Milwaukee Brewers' unofficial mascot. He didn't disappoint.
Hank, a Bichon mix, was escorted by Brewers executives and joined associates in the Terrace for the hour-long event. After greeting the audience with a few barks, Hank was seated on a table where he was photographed with associates. He was the perfect gentleman ... no growls, no accidents.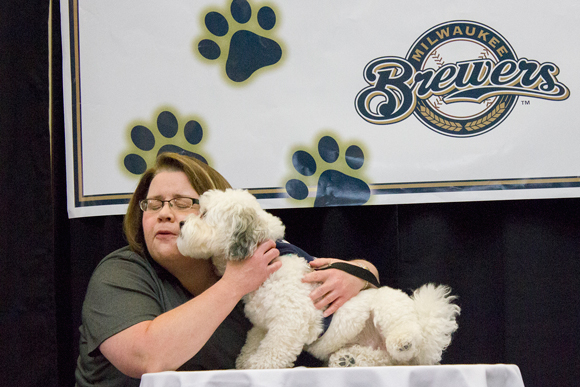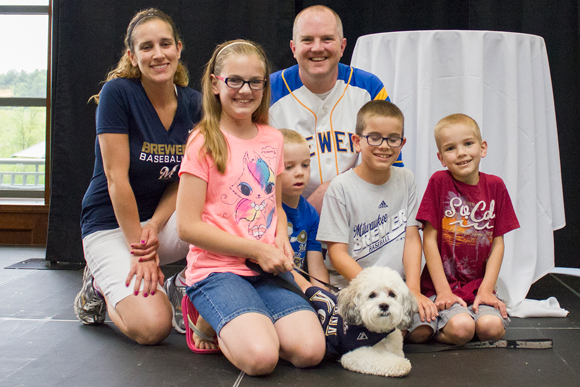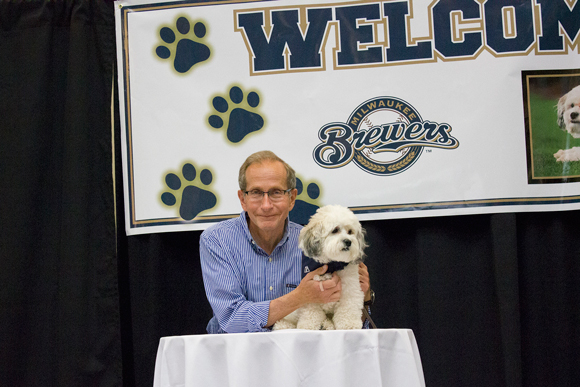 ###