West Bend Mutual Insurance Company is the Number One Best Place to Work in Southeast Wisconsin!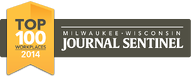 West Bend ranked first on the Milwaukee Journal Sentinel's list of 2014 Top Workplaces in the large company category, moving up from second place in 2013! This honor was announced Friday, June 6 when the Milwaukee Journal Sentinel hosted the fifth annual Top Workplaces awards breakfast. A record number of employers in southeastern Wisconsin participated this year, so 150 Top Workplaces were actually recognized.
"At West Bend, we always strive to be a winning organization and we've made tremendous strides in accomplishing this," said Kevin Steiner, president and CEO. "We went from the third-best company in 2012 to the second-best in 2013. Our number-one ranking this year is evidence of the great work our 1,100 associates are doing to be that winning organization. I'm very proud of every one of our associates and their commitment to excellence." The rankings are based solely on an associate survey that was completed last December. We're honored to have been selected for the award, especially since our associates were the judges!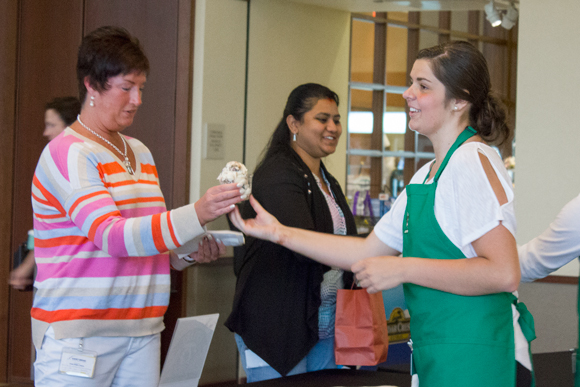 Associates celebrated West Bend's number one spot with yummy treats from Kelley's Country Creamery of Fond du Lac.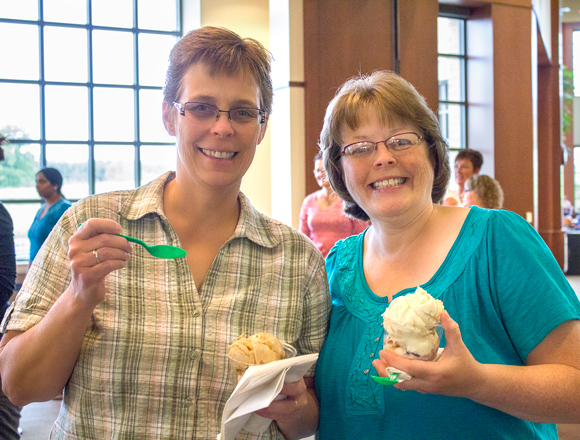 Associates were also given the special privilege to dress casually the entire month of June! Jeans, flip-flops, t-shirts, and tennis shoes were all given the "green light." Below, Kevin Steiner, Nel Smith, Tiffany Hildebrandt, and Tracey Berg show their summer spirit with brightly colored flip-flops!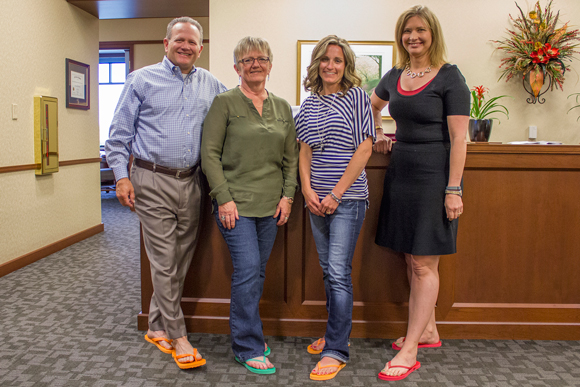 ###