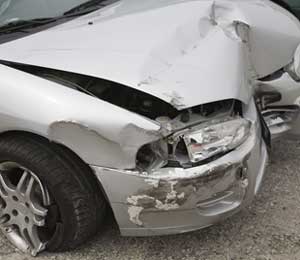 Are you looking for a used vehicle? If so, be careful. If the price seems too good to be true, you may want to walk away. Sue Gerlach, West Bend senior personal lines underwriter, will discuss vehicle titles.
Before making your purchase, you'll want to see the car's title to determine if it's a regular title or a salvage title. Autos have salvage titles for a variety of reasons. Salvage titles are meant to alert potential buyers that the vehicle has a past. Sometimes these vehicles can be a good buy depending on what you're looking for. However, make sure you do plenty of research to find out why the vehicle has a salvaged title and the extent of the damage.
Why would a vehicle have a salvage title?
It may have been in an accident and the insurance company determined the total damage to the vehicle exceeded a certain percentage of its value. At this point, it's considered a total loss. A salvage certificate is issued which means the vehicle can't be driven, sold, or registered in its current condition.
The insurance company will sell the vehicle to either a repair facility or a parts dismantler. If the vehicle is repaired, it must pass a safety inspection in most states before a new title can be issued. The title is "branded" which indicates to a future owner(s) that the vehicle has been salvaged or rebuilt.
What other kinds of damage could a vehicle sustain besides what's caused by an accident?
Flood damage, hail damage, theft recovery, or vandalism. I once purchased a vehicle that had been a theft recovery. The vehicle worked fine and I never had any problems with it. The first time I vacuumed it, however, I found glass fragments in the hatch area. Apparently, the thieves smashed a window when they stole the vehicle.
Should you purchase a vehicle with a salvage title?
If you're thinking about it, have it inspected by a trusted local mechanic, purchase it from a reputable repairer or licensed seller, and ask for the original repair estimate. If a vehicle was totaled or listed as salvage due to flooding, many of the mechanical and electrical components could fail and lead to further losses. In fact, many insurance companies won't insure a vehicle that has a salvage title due to flooding.
Another thing to keep in mind is that these vehicles don't have the same value as vehicles that weren't previously totaled and repaired. That means the actual cash value of the salvage vehicle is less. These vehicles are purchased for a lower price due to the salvage title. If you buy a salvage vehicle plan on driving it until it doesn't run or the repairs are too expensive.
To get more information about salvage vehicles in your state, visit your state's motor vehicle department's website. www.dmv.org provides information for all states. When you go to the website, scroll toward the bottom of the page to find "Salvaged Vehicles."
Source:
http://www.edmunds.com/car-buying/what-is-a-salvage-title-vehicle.html.