Purchasing your home is probably the biggest purchase you will make in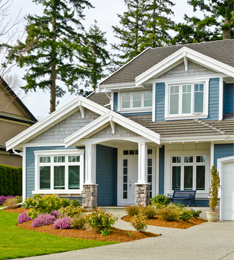 your lifetime. According to some, July, August, December, and early January are the best months to buy a home because prices are lower, and people are on vacation or enjoying the holiday's. This means fewer buyers to compete with. While this is a very exciting time in a person's life, it can also be very stressful. Understanding home insurance can help you protect your largest personal asset.
The
Insurance Information Institute
has written some information that discusses the basics of homeowners and renters insurance. Topics include:
• What is homeowners insurance;
• What is covered by a standard homeowners policy;
• What types of disasters are covered by homeowners insurance; and
• The importance of a
home inventory
. (Link to Home Inventory Blog)
To learn more, visit their
website
.
With West Bend's Home and Highway® policy, you not only have some of the best insurance protection for your home and vehicles, we also protect other things that are important to you. Your
motorcycle, boat, classic car,
even your family pet; and you get all of this coverage on one policy with one premium and one deductible.
The Home and Highway policy is flexible. Regardless of whether you own or
rent
, have a
house
or a
condominium
, our Home and Highway policy is for you.
If you are already a West Bend customer, consider
referring your friends and family members to us.
Do you have any information you'd like to share? I'd love to hear from you; please share them in the box below.