Driving a car is one of the most dangerous things we do each day. Today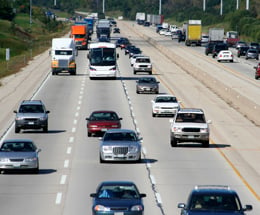 there are more than one billion cars worldwide. If everyone remained alert and focused, accidents might be reduced.
Unfortunately, however,
drivers are faced with many distractions, including:

• Texting;
• Talking on a cell phone;
• Eating fast food;
• Drinking beverages;
• Shaving;
• Applying makeup;
• Reading;
• Using a GPS; and
• Changing the radio station, inserting a CD, or scrolling for music on an MP3 player.
Because driving a car is a huge responsibility, it's important to understand what car insurance is and how it protects you, particularly insurance terminology and the coverage parts of your policy. Get more information by watching the Insurance Information Institute's video titled,
"Test Your Insurance IQ: Auto Insurance."
Today many companies focus on price and saving you money; however, it's important to keep in mind that if you focus only on price, you may be underinsured or your policy may be missing some important coverages.
The Insurance Information Institute has written several articles about the basics of car insurance. Topics include:
•
Auto insurance defined
•
Coverage parts of a basic auto insurance policy
•
Rental car insurance
•
Auto insurance myths
•
Factors that affect the price of an auto insurance policy


To learn more about West Bend visit
www.thesilverlining.com