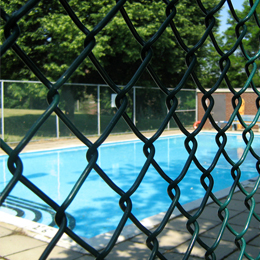 According to the U.S. Consumer Product Safety Commission, 202 children drowned this year between Memorial Day and Labor Day. That horrific statistic equals 67 drownings per month.
While parental supervision is critical when your children are near a pool or spa, you can make a number of upgrades to your pool to prevent a child from drowning. Consider using your tax return or a Christmas bonus to upgrade your pool or spa to keep your family, friends, and neighbors safe.

1. Install a five-foot or taller fence around the pool and use self-closing and self-latching gates; ask your neighbors to do the same at their pools.

2. Install and use a lockable safety cover on your spa.

3. If your house serves as a fourth side of a fence around a pool, install door alarms and always use them. For added protection, install window guards on windows facing pools or spas.

4. Install pool and gate alarms to alert you when children go near the water.

5. Make sure any pool and spa you use has compliant drain covers; ask your pool service provider if you don't know.

6. Keep your pool or spa cover in good shape. If you notice defects, have them repaired, if possible, or buy a new one.

To learn about more safety tips you can use during the season, check out 15 pool safety tips to keep you and your family safe.

Do you have any tips or information on pool and spa safety you'd like to share? I'd love to hear them; please share them in the box below.