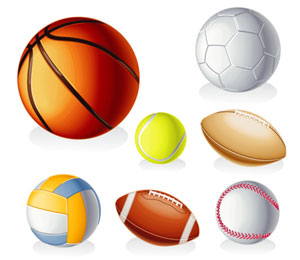 It's that time of year again. School sports programs are ramping up for the fall season. Statistics from the U.S. Centers for Disease Control (CDC) estimate that nearly 30 million children and adolescents are active in sports. It's not surprising, then, that injuries are quite common.
Here's a breakdown of some injury statistics that might surprise you:
Approximately two million injuries each year are to high school athletes.

Of the injuries experienced by high school athletes, half are the result of overuse.

More than half the injuries in organized sports take place during practice.

The CDC suggests that more than half of sports related injuries can be prevented.
Here are four tips that may prevent your child from being injured.
Visit your doctor. The schools my daughters attend require sports physicals before participating in any sport. This is a good opportunity to talk about any health changes that may have occurred since the last visit. It's also a good time to ask questions.

Stretching. Stretching before practice or games is critical. While the tendency is to jump right into an activity, it's important to stretch properly before starting physical activity. I have to admit, I'm not good at stretching. For me the excitement of participation takes over and I jump right in. Then a day or two later, I feel it.

Drink plenty of fluids. Make sure your kids stay hydrated by drinking plenty of water before, during, and after a practice or game.

Encourage some R&R. Overuse injuries are common and can be prevented with appropriate rest. Slight pain or soreness after practice is common for athletes; however, if the pain gets worse or is present during and after practice and a game, this may be a sign of an overuse injury.
Here are some great resources that can help you and your family prevent or deal with sport specific injuries.
Issue Specific Resources i.e. concussions, overuse, nutrition
Tips for preventing & treating sports related injuries – an expert interview
Source: http://www.stopsportsinjuries.org/