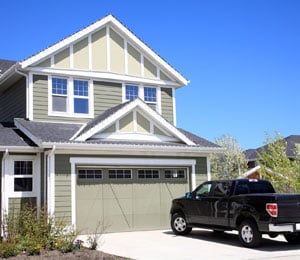 When it comes to making a purchase, there are typically many items to choose from which leads to making decisions and choices. Sue Gerlach, West Bend senior personal lines underwriter, explains that insurance is no different.
If you're shopping for a new vehicle, there are certain things you probably want that vehicle to include. It may be leather seats. Perhaps it's a sunroof. If you're buying a new home, your must-have criteria might be three bedrooms and three bathrooms. Maybe you want a sunroom.
With insurance, it helps to know what you want and need when you're buying it. For instance, if you recently purchased (or plan to purchase) a brand new vehicle that has less than 250 miles and for which you're the first titleholder, you may want to include car damage replacement coverage on your policy. If you have a loan on your vehicle, you might consider purchasing loan/lease coverage.
If you own a pet and you're buying homeowner's insurance, you may want to look for a policy that provides coverage if your pet is injured. West Bend's Home and Highway® policy offers Pet Aid which provides up to $500 if your domestic dog or cat is injured or dies in a fire, storm, auto, or other covered incident. Maybe "Go Green" coverage is important to you. It can provide additional coverage to replace damaged or destroyed covered property with more environmentally-friendly alternatives.
Do you want coverage to rekey or replace the locks on your home if your keys are stolen in a covered theft loss? What if there's a power outage? Losing the contents of your refrigerator and freezer could be expensive. Does your insurance policy cover that?
All these examples can help get you think about which coverage options are right for you. In addition to those examples, here's a list of other items to think about:
Coverage for damage caused by landslide or collapse coverage due to hydrostatic pressure.
Protecting sports or hobby equipment against most types of losses.
If you like to travel, it could be useful to add a deductible waiver in case there's a loss to your personal property while you're traveling (certain conditions apply).
If you're a member of a homeowner's association, you may wish to add a limit for property and liability loss assessments.
Do you own a golf cart? Consider coverage that protects your golf cart against most types of losses, as well as automatic liability coverage for your golf cart if/when it's taken off your residence premises.
All the coverages mentioned here (and more!) are found on West Bend's Home and Highway, many of them on the Protector Grand form. So when you talk to your independent agent about a new insurance policy, be sure to have a list of preferred coverages for your home and vehicles handy. Don't just look at the premium; carefully review what you're getting for the premium you're paying. If there are coverages you're specifically interested in, be sure to ask if those coverages are included on the policy you're purchasing. If the coverages aren't included, are you willing to pay more for the coverages that are the most important to you? They could be well worth it.
Do you have any tips or information you'd like to share? I'd love to hear them; please share them in the box below.
This article is intended for general educational and illustrative purposes only and should not be construed to communicate legal or professional advice. Further, this article is not an offer to sell insurance. Please consult with your licensed insurance agent for specific coverage details and your insurance eligibility. All policies are subject to the terms, conditions, limitations, definitions, and exclusions contained therein.