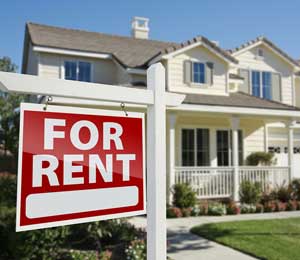 During the year, popular events may come to your city or a nearby city. These events may bring thousands of visitors to your area, causing a run on hotel rooms.
Every year in Wisconsin, we have events such as Summerfest and the EAA Airventure Oshkosh. This year the PGA Championship is also coming to Whistling Straits in Kohler, WI.
With these events coming to town, many people have made the decision to rent out their homes. If you haven't rented out your home this year, but are considering it for a future event, here are some things to keep in mind.
1. Talk to your insurance agent. If you plan to rent your home for one-two weeks a year for a special event in your area, it's important to understand how your current insurance policy covers this situation.
West Bend's Home and Highway® policy would still provide coverage for the perils of fire, wind, hail but with some exceptions. There's an exclusion in the policy for the property of roomers or boarders. There's also an exclusion for contents coverage when the residence is not occupied by you (the insured) so there would be no theft coverage during the time your home is rented to others.
There is an option to purchase extended theft coverage for a residence premises occasionally rented to others or to add on the special personal property endorsement on your policy.
2. Create a contract. Even though this is a short-term rental, having a contract is a good idea. Contracts identify the expectations and responsibilities of each party involved. A contract can make both parties more comfortable with the short-term rental because each party will understand what's expected up front.
3.Talk to a local accountant/CPA. There are different tax implications based on how long you rent out your home. If you rent your home 14 days or less per year, you don't need to pay tax on your rental income.
4. Consider working with a rental company. While you may have to pay a commission or listing fee, the expertise they provide may be worth it (i.e. marketing your property, handling the rental agreement, etc.).

I've personally rented homes through an online website and had good experiences. The owners/brokers were friendly and informative, and the process was easy.

5. Store your personal belongings. As mentioned earlier, there's no theft coverage for your personal property. So pack up your belongings and store them in a locked area of your home or at a friend or family member's home.

6. Collect a security deposit.

7. Don't share the property location. Don't share your address or provide keys until you've received full payment for the rental term. It's okay to share pictures since they're important in marketing your property.

To learn more about renting your home, visit Community from Home Away.

Do you have any tips or related information you'd like to share? I'd love to hear from you; please share them in the box below.

Sources:
Wall Street Journal

Oshkosh Convention & Visitors Bureau

Community from Home Away


This article is intended for general educational and illustrative purposes only and should not be construed to communicate legal or professional advice. Further, this article is not an offer to sell insurance. Please consult with your licensed insurance agent for specific coverage details and your insurance eligibility. All policies are subject to the terms, conditions, limitations, definitions, and exclusions contained therein.