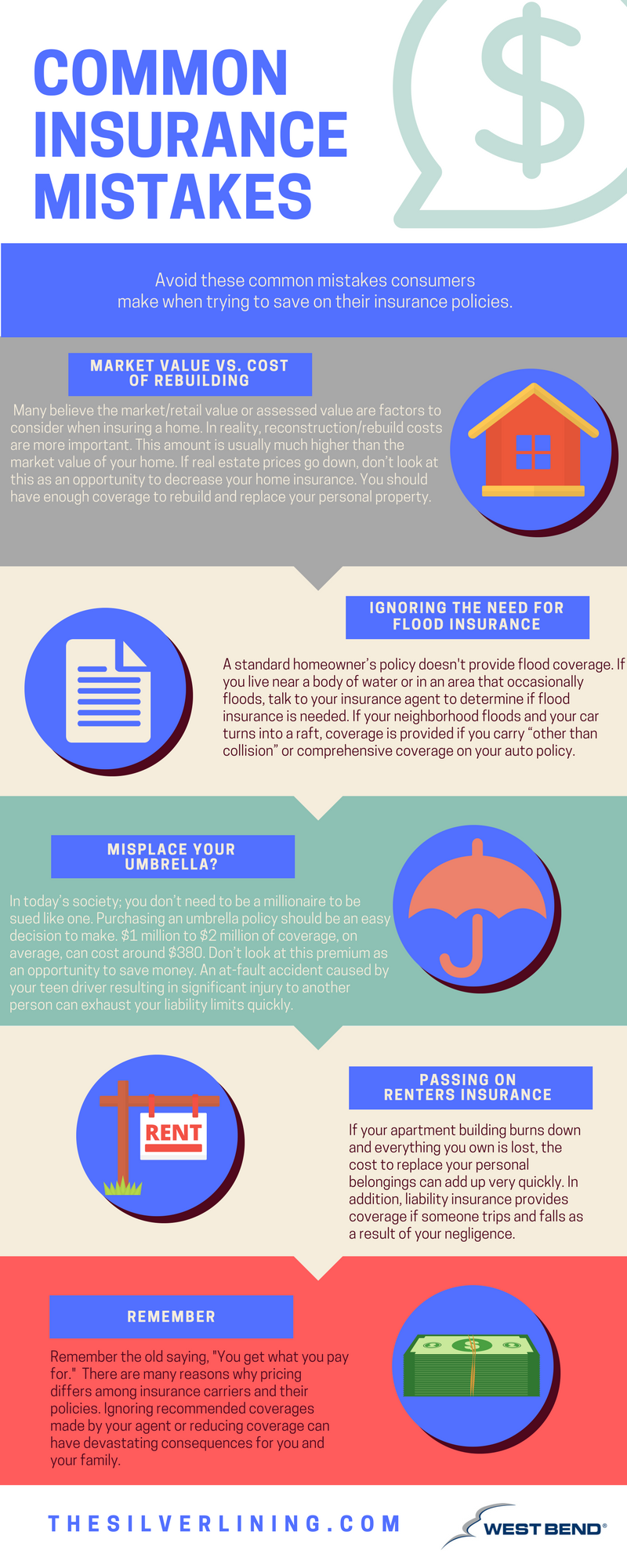 It's normal to look for a good deal when shopping. Whether it's on clothes, groceries, a new car, or insurance, we always feel better about our purchase if there's cost savings involved.
However, remember the old saying, "You get what you pay for." There are many reasons why pricing differs between insurance carriers and their policies. Ignoring recommended coverages made by your agent or reducing coverage can have devastating consequences for you and your family.
This article is intended for general educational and illustrative purposes only and should not be construed to communicate legal or professional advice. Further, this article is not an offer to sell insurance. Please consult with your licensed insurance agent for specific coverage details and your insurance eligibility. All policies are subject to the terms, conditions, limitations, definitions, and exclusions contained therein.