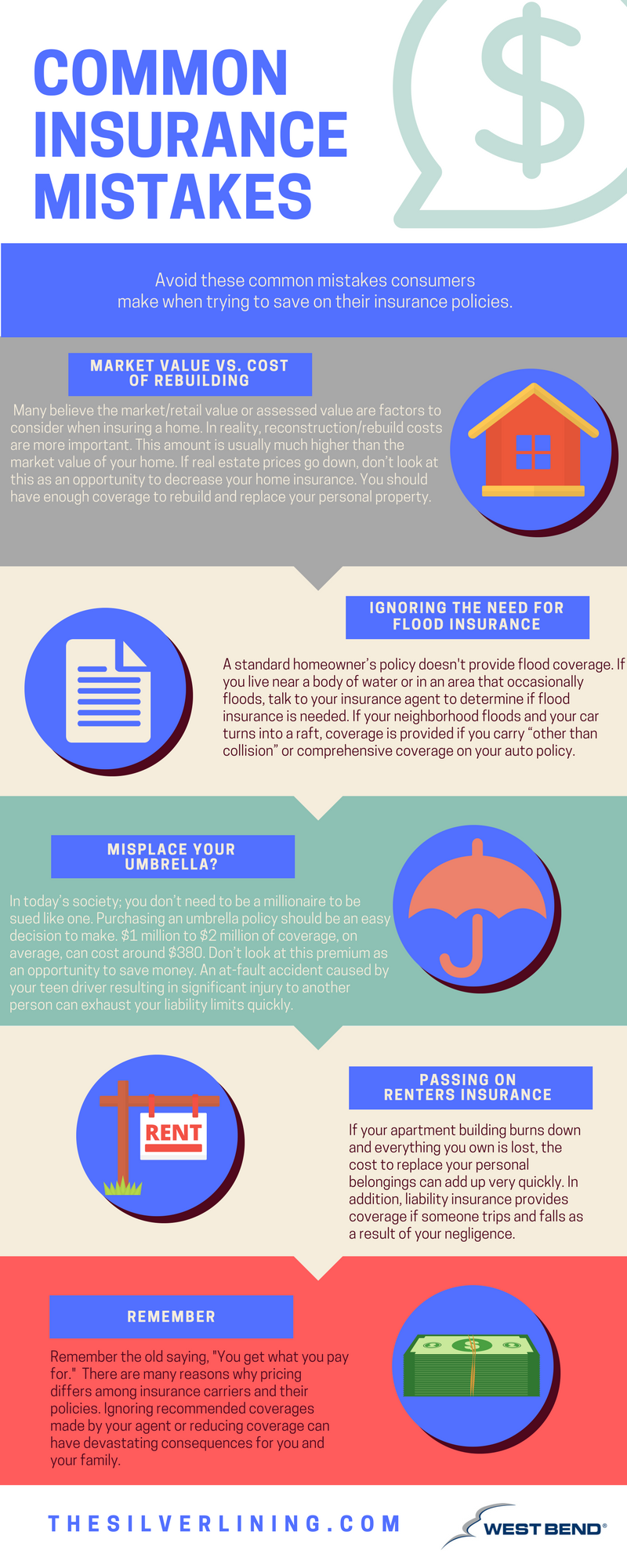 In today's world, everybody is looking for a good deal. Whether it's on groceries, a new car, or insurance, we always feel better about our purchase if there's cost savings involved.
However, remember the old saying, "You get what you pay for." There are many reasons why pricing differs between insurance carriers and their policies. Ignoring recommended coverages made by your agent or reducing coverage can have devastating consequences for you and your family.
While it's important to live within your budget, you may want to look at other ways to save money.