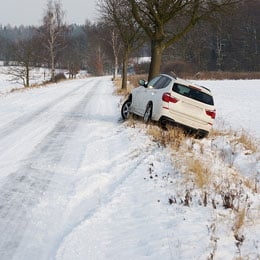 Do you pump your brakes? If you have an anti-lock braking system in your car, do you understand how to use it correctly?
Kevin Greenwald, a retired police officer and driving instructor at Road America, discusses how to brake safely when driving in winter weather.
So many accidents happen because people feel they're out of options and brace for impact. You always want to pay attention to the road conditions and how people are driving around you. The more alert you are, the better your chances of preventing or surviving an accident.
While car repairs are necessary to keep you and your family safe, not many people enjoy spending the money. Here are a few tips on how you can extend the life of your brakes.
Speed kills. We know that driving too fast for conditions puts us in dangerous or deadly situations. Speed also kills the life of your brakes. The faster you drive, the more energy it takes brakes to stop your car. Slow down!
Avoid tailgating. Allowing a safe following distance is important for a number of reasons. First, it gives you time to react to a situation in front of you. Second, it prevents you from constantly touching or slamming on the brakes. If you allow enough room between you and the car in front, you may be able to coast a bit when their brake lights go on.
Use your commute to your advantage. If you commute to work or are very familiar with a route you're driving, think about traffic flow. Is there a particular spot that's always congested or where traffic slows down? If so, let off the gas before that curve in the road or downhill slope.
Do you have any tips you'd like to share? I'd love to hear them; please share them in the box below.