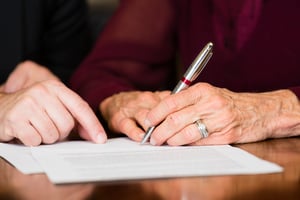 If you're like most adults in the U.S., you probably haven't taken steps to create an estate plan. That assumption is based on a survey revealing that only 40% of your fellow Americans have a will or trust. A will or trust may offer a method for you to control the orderly distribution of your assets and wealth to loved ones upon your death.
The tools contained in a comprehensive estate plan do much more. They also allow you to ensure financial and medical decisions can be handled by someone you designate in the event you're too sick or incapacitated to do so on your own.
What is estate planning?
Don't let the word "estate" force you into thinking that only wealthy people need estate plans. Whatever you own in the way of real estate and personal property, no matter how modest or expensive they may be, comprise your estate.
The end result of meeting with an estate planning attorney should be a comprehensive plan in the form of documents, which we refer to here as tools, that ensure your wishes about the distribution of your estate after death are carried out. That, however, is only one aspect of an estate plan.
Estate planning should also provide the means for someone you trust to make decisions about health care and handle your financial and personal affairs if you become incapacitated and can't do so on your own. To provide peace of mind to you and your loved ones, here are five essential estate planning tools that should be included in your estate plan:
Will
Trust
Durable power of attorney
Health care directive
Durable power of attorney for healthcare
The overriding purpose of each of these documents is to make sure that your wishes about your estate, health care, and the handling of your financial affairs are known and followed by a trusted representative you select.
Will and trust
A will is a legal document your attorney prepares that designates an executor to take charge of and distribute your estate according to your wishes upon your death. You may use a will to designate someone to serve as guardian of your minor children in the event of your death.
A trust is a legal document that, unlike a will which doesn't become effective until after your death, can be created to be effective while you're alive. Assets you transfer into a trust are held and managed by a trustee, which is someone you designate for the benefit of the beneficiaries you choose to receive the income. The assets are held until the time that you choose for their distribution by the trustee to the beneficiaries.
Even though you have a trust, your attorney may recommend that you also have a type of will referred to as a pour-over will. A Pour-over will direct that any assets you own at the time of death that aren't held in trust shall be transferred to and distributed according to the trust's provisions. An example would be an asset acquired after the trust was signed that you didn't get around to transferring into the trust.
Durable power of attorney
Durable power of attorney is a legally enforceable document that allows a person you designate to act as your agent or attorney in fact. Your agent has the legal authority to handle your finances, manage your assets, and conduct your personal and business affairs during your lifetime. You may place limits on an agent's authority, such as requiring certification from a physician that you're incapacitated, preventing its use at other times.
A couple of important things you need to take into consideration about a power of attorney. First, it's better to sign it now rather than waiting until you need an agent to handle your affairs because you may not have the mental capacity required by law to sign the document later.
Second, powers of attorney don't survive your death. The executor named in your will or, if you don't have a will, someone designated by the court as an administrator has legal authority to handle the affairs of your estate.
Health care directive
A health care directive, which may also be referred to as a living will depending upon the laws of the state in which you live, offers guidance to your family and medical professionals. It contains your wishes regarding the types of treatment and care given or withheld in the event you require medical care when incapacitated.
Even if you have a health care proxy or power of attorney for health care, it's a good idea to have a health care directive to offer guidance and ensure that decisions made conform to your wishes. You may include instructions about the use of ventilators and other end-of-life decisions.
Durable power of attorney for health care
Depending upon the law in your state, a legal document in which you designate someone you trust to make decisions about your health care when you are incapacitated and unable to make them may be called a durable power of attorney for health care or a health care proxy. The person you name has the legal authority to make decisions on your behalf and to consult with doctors and other healthcare providers about your medical care and treatment.
Estate planning offers peace of mind
If you're going on a road trip with your family, the planning and preparation you do beforehand offers peace of mind knowing you're prepared for any mishaps along the way. Think of estate planning as a process for achieving peace of mind, knowing you planned for any mishaps life may toss your way.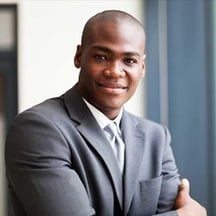 Author's Bio: Steve has been writing legal-centric articles for several years now. He started working with the personal injury attorney law firm Herrig & Vogt in 2019 as the content marketing manager, which has allowed him to expand on his writing in personal injury, family law, and much more. Steve strives to offer the public advice on various laws covering a variety of practices.