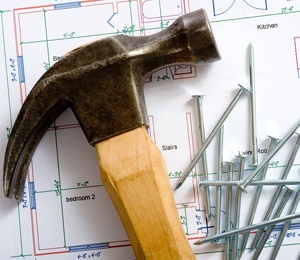 If your home is destroyed by a fire or tornado, the last thing you want to hear is that your home wasn't adequately insured. You may have heard your insurance agent use the term "insurance to value" when determining the amount of coverage needed to insure your home. However, much like beauty, "value" is in the eye of the beholder. Therefore, it can be defined in a variety of ways ...
The amount you paid to purchase your home;
The cost of building your new home;
The asking price of the house down the street; or
The amount you believe is necessary to re-build your home by calling in favors from handy friends and relatives.
At West Bend, we've chosen to focus on the true cost to rebuild your home and, therefore, the cost to realistically and adequately insure it.
Many believe obvious elements, such as the price you paid for your home, its assessed value, and asking prices of other homes in your neighborhood factor into determining how to adequately insure your home. In fact, some more not-so obvious factors are related to reconstruction/rebuild costs (not new construction costs) and are more important.
Reconstruction costs determine insurance you need.
Reconstruction cost is what it would cost to rebuild your home as it was using a design and materials similar to your original home. This amount could be (and usually is!) much higher than market value of your home.
Consider these real life examples:
Wisconsin: A fire destroys a home built in 1908. The insurance policy provided $573,000 worth of coverage. The cost to rebuild the home, however, was more than twice that amount at $1,289,000.
Illinois: A 2002 home was destroyed in a tornado. While the home was insured for $331,000, the total cost to reconstruct it was $540,000.
Minnesota: A home built in 1999 was also destroyed in a fire. It was insured for $573,000 but the cost to rebuild totaled $822,000.
Several factors determine the cost to reconstruct or replace your home. All of them are important.
Age of your home: If your home is more than 40 years old, it's possible it was built with construction materials not used today (for instance, plaster instead of drywall). It may also have included features that aren't typically used in new home construction anymore, like ornate moldings, custom doors, and unique-size windows.
Building codes: Depending on when your home was originally built, there's a very good chance building codes have changed. Rebuilding your home as it was, while following current building codes, can pose challenges and add to cost.
Demolition/debris removal: When a home is destroyed by fire or a tornado, construction can't begin until the debris is first removed. This adds more to the cost.
Accessibility: It may also be hard for the contractor to get access to your home and lot. New homes are usually built in new neighborhoods with open lots that make it much easier for large construction machinery to get in and out. If your home is in an established neighborhood, there are other homes, trees, and landscaping to contend with. It adds to the time needed for construction and we all know time is money.
Custom features: The custom features that were built with your home, or added later, can add to the cost of reconstruction: Custom cabinets in the kitchen, the home theater in the basement, the stone patio. Reconstructing your home with custom features adds up.
These are just some of the factors that can affect the cost to reconstruct your home. It's important to consider all of them when determining coverage for your homeowners' policy. It could mean the difference between getting back what you lost and settling for something that's only part of what it was.