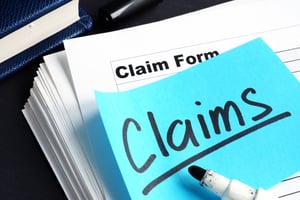 The last two years have been challenging to individuals and business alike. The COVID-19 pandemic, volatile weather events, supply chain delays, shortages of materials and labor, and rising inflation have combined to create the perfect storm. Unfortunately, this has adversely affected not only insurance rates, but also the claims process. While navigating the claims process after a loss can be overwhelming, especially during these uncertain times, there are a few simple steps you can take to help the claims process move smoothly.
1. File your claim as soon as possible after the loss. Filing your claim quickly will help ensure the quickest possible resolution. West Bend's DirectConnect® allows West Bend policyholders to report a loss anytime, 24 hours a day, 7 days a week. The claims process begins immediately when you call us toll free at 1-877-922-5246. Our associates will thoroughly explain the claims process, answer all your questions, and offer guidance, when needed, to help select repair services.
2. Proceed with repairs as quickly as possible. While we know scheduling your repairs may be challenging due to material shortages and an over-extended workforce, it's best to get repairs completed as quickly as possible to avoid repricing on your claim as costs increase. This is especially important with home repairs, as we've seen construction costs for labor and materials significantly outpace regular inflation.
3. Hire a reputable contractor or repair shop. The choice of who to use for repairs to your home or auto is yours; however, the selection of a reputable and experienced contractor or auto shop is critical. Check the Better Business Bureau and research online reviews for more information. Be especially vigilant for home repairs. Be aware that after a large storm, many out-of-state contracting companies will come to the area. They may obtain a local address that appears as if they're from your area. Be sure to check out the company you choose. It should be insured, bonded, and able to provide you with references upon request.
Following these simple steps will help you have the best possible claims experience.
Do you have any tips, or ideas you'd like to share? If so, I'd love to hear them. Please share them in the box below.
This article is intended for general educational and illustrative purposes only and should not be construed to communicate legal or professional advice. Further, this article is not an offer to sell insurance. Please consult with your licensed insurance agent for specific coverage details and your insurance eligibility. All policies are subject to the terms, conditions, limitations, definitions, and exclusions contained therein.