Is your neighborhood filled with the sounds of delivery trucks? Mine definitely is. 'Tis the season!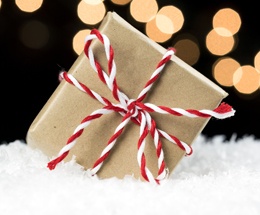 I've seen delivery trucks in my neighborhood late in the evening and early in the morning. According to published reports, UPS, FedEx, and the United States Postal Service (USPS) are expecting another big holiday season. Here's what each delivery company expects in 2017.
UPS estimates 750 million packages will be delivered.
FedEx expects to deliver 380-400 million packages.
USPS estimates they'll deliver 15 billion pieces including 850 million packages.
With all those packages being delivered this holiday season, it's inevitable that some will be stolen from front porches or other delivery areas.

While there's more to the holiday season than gifts, it's frustrating if thieves target your house or neighborhood. Here are some tips that may help keep your packages safe.

1. Don't let your packages sit. Monitor when your packages are expected to arrive. Leaving your packages on your porch or in your mailbox overnight or for a couple of days is an open invitation to thieves. This holiday season, my wife has been tracking our holiday packages very closely.



2. Talk to your neighbors. If you have neighbors who are home during the day, consider asking them to collect your packages on the delivery date. More than likely, they'll be willing to help which can eliminate some holiday stress for you.

3. Ship to an alternate address. Depending on where you work, your company may allow you to ship your packages directly to your place of business. Check with management to see if this is acceptable. In addition, consider shipping your packages to a friend or relative's home.

4. Ship to the store. Some retailers allow you ship to a store near you. While this isn't as convenient, it does provide security and helps avoid long lines at the register. Some stores even offer special parking near the entrance.

5. Hi tech solutions. If you order numerous packages all year round, it may be wise to invest in technology-based solutions. Examples of this may include mobile apps, security cameras, or services such as Package Guard.

6. Install a package lockbox. If you have deliveries showing up daily you may want to consider installing a lockbox. These boxes can be bolted to your front porch. Once installed, share your code with your delivery service and you should be good to go.

7. Signature on delivery. Consider having your packages delivered only when someone is available to sign for them.

8. Insure your holiday packages. Because package theft increases around the holidays, it may be wise to insure your packages this time of year. This way, if your package is stolen, you can be reimbursed for your loss.

9. Ship to your local pack and ship store. If you have a UPS, FedEx, or other locally owned packing and shipping store nearby, consider sending your packages there.

I hope that implementing one of these safety techniques can give you peace of mind during this hectic holiday season.

Do you have any tips you'd like to share? I'd love to hear your thoughts; please share them in the box below.

Sources:
https://about.usps.com/news/national-releases/2017/pr17_066.pdf
https://www.cnbc.com/2017/10/26/ups-expects-to-ship-750-million-packages-this-holiday-season.html
http://www.commercialappeal.com/story/money/industries/logistics/2017/11/02/fedex-holiday-surge-memphis-tn-jobs/825032001/