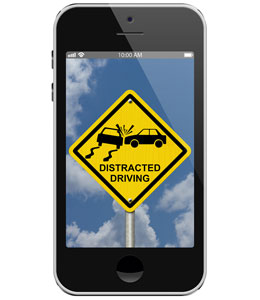 Do you text or check emails while driving or sitting at a stoplight? When you go for a drive with your pet, are they on your lap or safely secured in the backseat?
All of these situations can lead to distracted driving which is becoming a serious epidemic in our country. Many people, however, feel distracted driving isn't a big deal because, after all, it's a way of life. We justify it by saying the consequences of distracted driving will never happen. As adults, we're more experienced than teens and can do a better job driving distracted.
Whatever the distraction may be, taking our eyes off the road can lead to dangerous outcomes. Therefore, take a minute to think about the reasoning above. Does it really make sense? Is a text or email worth risking your life?
PROPERTYCASAULTY360 published an article titled, "10 Deadliest Driving Distractions." Some of the distractions include:
Pets moving around in your car;
Gawking at accidents or other off-road drama.
While eliminating every distraction while driving is nearly impossible, I encourage you to look at your biggest distraction(s) and dedicate this year to minimizing or eliminating them. It will make the roads safer for all of us and may even save your life.

Here are some additional resources that can help you prevent distracted driving.

Take care and be safe on the roads this year!