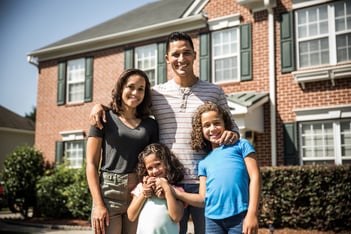 Having home insurance is a necessity, and it comes in handy if you're faced with unexpected and expensive damage to your house.
While you can't completely prevent every possible disaster from damaging your home, there are proactive steps you can take to prepare yourself and your property, so it's easier to avoid damage.

Let's look at common hazards and events that can lead to costly claims and how to prepare your house to avoid filing a claim.
1. Fire Damage.
Experiencing a house fire is one of the most devastating things you can go through. Accidents happen, and fires aren't always preventable. However, you can take steps to reduce the risk of fire damage to your home, including:
Install smoke detectors and inspect them regularly.
Keep electrical devices away from flammable materials.
Remove lint from dryers and air filters.
Never leave heat sources, including ovens and wood stoves, unattended.
2. Flooding.
You cannot do much to prevent home flooding from a natural disaster. However, things like faulty pipes can create just as much trouble in your home and lead to water damage that forces you to make an insurance claim. It's especially common in homes with basements or crawl spaces.

You can do your part to prevent water damage by keeping your gutters clean and well-maintained, repairing any dripping or cracked pipes, and checking seals and caulk around tubs and sinks. Again, it's a good rule of thumb to have a plumber check out your pipes. They'll be able to better determine if there are any problem spots or leaks that should cause concern.

Unfortunately, some pipes can burst suddenly, especially when dealing with inclement weather. Do what you can to keep your system in good shape and monitor your plumbing regularly to help prevent flooding and water damage.
3. Burglary and Theft.
Home invasions can be terrifying. You might feel like you'll never experience true privacy again if someone breaks into your home and damages your belongings. Thankfully, you can bolster your home security and deter criminals from entering your home by:
Deadbolting all exterior doors.
Installing security cameras.
Never hide a spare key outside.
Installing an alarm.
Putting motion-sensing lights outside.
Like the other issues listed here, you might never be able to completely keep someone from breaking in. But they're less likely to try invading your home if they think they will get caught because of an alarm or security system. Protect yourself and your family by putting these precautionary measures in place.

Home insurance is essential and can be extremely helpful if you experience significant damage to your property. Having the right coverage for your specific needs may save you money and a lot of stress. Try some of these ideas to keep your home safer and contact an independent agent to discuss appropriate coverages for you.