Every year, millions of people make New Year's resolutions. Unfortunately, only about 8% of people successfully complete their resolution.
So what's your resolution or goal? What do you want to accomplish in 2015?

I had the opportunity to interview New York Times Best-Selling Author, Joe Sweeney who tells us to keep in mind three questions that can help you succeed in your personal and work life.
Asking "why" of yourself and others can play a critical role in managing what pulls us away from what's important and propel us forward toward our goals. While some may face the New Year feeling hopeful for what lies ahead, some may feel unsatisfied if business and personal life goals aren't in alignment. If 2015 has you feeling frustrated and unfocused, ask yourself three questions to clear your mind and set yourself up for success.
Three Specific Questions to Help You Find Clarity In 2015
1. Why are you waiting?
Life moves quickly so don't wait long to make your move. If you feel yourself stalling, there may be a reason for it. Do you feel unprepared or have your priorities changed? Asking yourself "why" will help you identify the hurdle and ultimately help you get past it. There will never be a perfect time to act, so get focused and get moving.
2. Why is it important to you?
Asking why something is important to you and identifying the key importance factors will uncover your motivation and help you define your goals.

You can also use this strategy to figure out what motivates others. Understanding other people's "whys" will help you evaluate where their requests fall within your priorities, goals, and objectives. Saying no can be difficult but necessary when you consider that we all have the same 24 hours in a day. The impact someone's "why" makes on your business or personal life may be a deciding factor on future commitments.
If you don't get a direct answer, keep asking because when you find a big enough WHY, the HOW will take care of itself.
3. Why are you too busy?
Check out the 4 Steps to Manage Your Obsession With Busy-ness and figure out if you're too busy for your own good. It may be the way you use technology or the idea of being busy that's keeping you from achieving your goals. It's important to concentrate on your top priorities to get clear, rather than all the minute-to-minute distractions that pop up in your life each day. Use 2015 as the year to get focused, and I guarantee positive steps toward achieving your goals.
Make it a habit to silence your busy life and to ask yourself these three questions often. You'll notice how reflecting on your goals can positively impact your daily life and you'll feel more focused and productive in the year ahead.
What challenges do you face with finding clarity to focus on your most important business and personal life goals?
---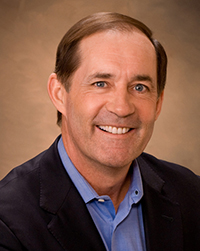 Joe Sweeney is the New York Times Best-Selling Author of Networking Is a Contact Sport and his most recent release, Moving the Needle – a transformational guide to help individuals get clear, get free, and get going in business and life. As a dynamic, down-to-earth, yet powerful professional, Joe's national and international keynote addresses focus on principles discussed in his books which can be applied to any company or organization. Additionally, Joe provides business and leadership coaching and is the managing director of Corporate Financial Advisors, LLC. Follow Joe on Twitter @NetworkingJoe or Facebook.
Source:
http://www.statisticbrain.com/new-years-resolution-statistics/