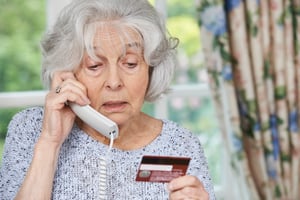 Imagine your surprise when you get a call from an IRS representative saying that you owe money, and you'll go to jail if you don't pay up. Or someone from a sweepstakes company calls to tell you that you've won several thousand dollars, and all you have to do to collect your winnings is pay taxes and fees upfront.
Unfortunately, people get calls like these every day from fraudsters who specifically target seniors to rob them of their hard-earned money. These con artists often sound legitimate and they can be so convincing that older Americans lose around $2.9 billion every year to senior citizen scams, according to a report by the Senate Special Committee on Aging.
There are many different types of financial scams out there. Below are five of the most common ones targeting seniors today.
Romance Scams
There are unscrupulous con artists who seek out and prey upon single seniors by striking up fake romantic relationships online. They gain the affection and trust of their targets and steal their money. These scammers then claim to need money for medical emergencies, legal fees, or other issues. Some may ask their new online loves for their banking information to make a deposit, and instead, use it to withdraw money. They use fake identities and make excuses to avoid meeting in person. Romance scams cause the most significant financial losses for seniors. According to a Federal Trade Commission (FTC) report, Protecting Older Consumers 2018 – 2019, seniors lost $56 million in 2018 due to romance scams.
Money Transfer Scams
Scammers often target seniors through money transfer scams. They contact seniors and claim they've won lotteries, sweepstakes, or other prizes, and all they have to do to collect their winnings is pay processing fees and taxes. Con artists will send checks to be deposited, knowing it'll take a few days for these fake checks to be rejected by banks. In the meantime, they'll collect fake fees and taxes. Then, when the checks bounce, the money no longer appears in their victims' accounts. According to an FTC report, Protecting Older Consumers 2018 – 2019, seniors lost $52 million in prizes, sweepstakes, and lottery scams in 2018.
Government Impostor Scams
One of the most common financial impostor scams entails calling seniors and impersonating government officials, such as representatives from the IRS or the Social Security Administration. These fraudsters convince seniors to divulge personal information, such as social security numbers, birthdates, and addresses. They then use that information to steal their victims' identities and create credit card accounts in their names. Sometimes these scammers threaten foreclosure or jail time if their victims don't pay back taxes or other fees they supposedly owe. Seniors lost $50 million in government impostor scams in 2018, according to an FTC report, Protecting Older Consumers 2018 – 2019.
Business Opportunity Scams
Business opportunity scams entice seniors with promises that they can own their own lucrative businesses, make large amounts of money working from home, or get rich from following some hyped-up program. Seniors can spend hundreds, or even thousands, of dollars on misrepresented or fake programs or services that don't produce the promised results. Some seniors have even taken out lines of credit to cover the fees of these programs and services.
Examples of business opportunity scams are when sellers claim their victims can make a lot of money doing things such as assembling crafts, stuffing envelopes, or processing rebates at home. They want them to hand over their money to cover the cost of materials, deposits, or registration fees. While some money may be made doing this, it's usually nowhere near the high amounts many of these sellers promise.
Other common scams involve online business opportunities that make questionable claims. For example, sellers may claim that if their victims purchase their online programs, they'll teach them how to start an online business that will bring a six-figure income (or some other hefty amount). After paying for their programs, they may claim that more coaching, mentoring, or additional services are needed to be successful.
The FTC created its Business Opportunity Rule to protect consumers from these scams. This rule does three things:
It states that specific practices, such as misleading claims, are against the law.

It requires sellers to provide a disclosure statement outlining information about the business opportunity.

It requires sellers to provide an earnings claim statement as proof of earnings.
Tech Support Scams
Tech support scammers use scare tactics to convince seniors there are problems with their computers, including harmful viruses that need to be removed. They claim they can remove these viruses and fix their computers for a fee. And for an additional fee, they can provide a service plan to prevent further problems. Unsuspecting seniors may provide credit card information as payment for these fake services, which scammers then use to make unauthorized charges on their credit cards.
What if You're the Victim of a Financial Scam?
If you or a loved one have been the victim of a financial scam, filing a complaint with the FTC is essential. Information you provide to them could help prevent the scammer who targeted you from doing the same thing to others. You can reach the FTC online or at (877) FTC-HELP.
To reduce your chances of becoming the victim of a scam, don't share your personal or financial information over the phone, be wary of new online relationships, and monitor your credit card and bank accounts for signs of unauthorized activity. Doing these things will go a long way toward protecting you from scammers.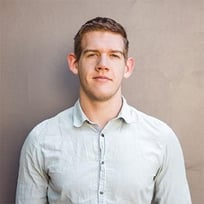 Author's Bio: Joseph Jones has been writing senior care and aging-related articles for years. He got his start while writing for a personal blog before he was offered to work at California Mobility in 2018 as the content marketing manager, creating highly informative guides and health awareness articles for aging adults. He's currently contributing to various blogs in the senior health industry in hopes of spreading information about taking care of seniors and what to expect in the aging process.